Loan Programs
There is no one-size-fits-all loan when it comes to commercial property loans. From acquisitional financing to small business loans, Charter Capital Group in Southern California is here to help you find the loan that is right for you! Partner with us to source, structure, and secure financing or learn how to find alternative financing solutions for borrowers with credit or property-level issues.
Charter Capital Group offers the following loan programs and more:
Acquisition Financing
Refinancing
Small Business Loans (SBA)
Bridge Lending
Construction and Development
USDA
Energy Loans
Fix and Flip
Single Family Portfolio
Triple NNN
We have been serving property owners nationwide for more than 25 years. Whether you're just starting your commercial property portfolio or have been investing for years, Charter Capital Group can advise you, connect you with trusted lenders, and find creative solutions to the challenges you're facing in securing capital. We've secured loans from $1 million to $50 million and we'll be your best possible advisor and advocate. Contact us online or by phone today.
---
Acquisition Financing
An acquisition financing loan is a type of commercial property loan that allows you to secure a property as quickly as possible. Loans from a traditional lender are often slower and less than ideal for developers who plan on fixing and flipping properties. Unlike investors who see the potential future worth of a property, banks and mortgage brokers lend on the property's current worth and simply will not lend on properties that don't meet their standards. Acquisition funding gives you the quick money to help you achieve your vision.
As an investor, you know time is of the essence. Talk to Charter Capital Group today.
Refinancing
Should you refinance your current mortgage? The goal of refinancing a commercial mortgage is to lower your interest rate and reduce both your monthly payments and long-term debt. If you find yourself struggling to meet your monthly loan repayment on a commercial property loan, it might be time to consider refinancing.
Refinancing can get you out of an adjustable-rate commercial property mortgage and into a consistent payment plan. Commercial mortgage rates can be high and vary by lender. Charter Capital Group is here to find you find the best rate.
Small Business Loans (SBA)
Traditional bank loans are no longer your only option for commercial property loans. Small Business Loans are government-guaranteed by the Small Business Administration and allow you to take advantage of low-interest rate loans even if you might not qualify for a bank loan. These long-term loans have a maximum loan amount of 5 million dollars and are an excellent option for purchasing real estate. One drawback of an SBA loan is that they can be difficult to obtain and require lengthy paperwork, but Charter Capital Group is here to help!
Contact us if you need help navigating various SBA funding options.
Bridge Lending
Commercial bridge loans are used to pay off the mortgage on a current property and go toward closing costs, fees, and a down payment on a new property. Bridge lending is a short-term solution that you can use to resolve urgent, time-sensitive expenses. As an investor, you might take on a commercial mortgage bridge loan when you're presented with a compelling real estate investment opportunity. You can use a bridge loan to secure the new property and pay off a commercial property loan on a previous property. Ultimately, the term "bridge lending" describes how you, the borrower, can use the loan: to help you move from one investment opportunity to the next.
Jumping into a new opportunity can be intimidating. Charter Capital Group is here to help you construct a safety net, or build a financial bridge, to your next investment endeavor.
Construction and Development
New construction and renovation can be expensive — commercial construction and development loans help pay for labor, materials, and land development so you don't have to. Commercial construction loans are partial loans that are released along a time schedule agreed upon between the lender and borrower. As development milestones are completed, the borrower may draw from the loan. You only pay interest on the money that has been received until the entire sum has been dispersed and the project serves as collateral.
Are you a developer looking to add value to your current commercial property? Get in touch with our advisory firm and learn what type of commercial construction loan is right for you.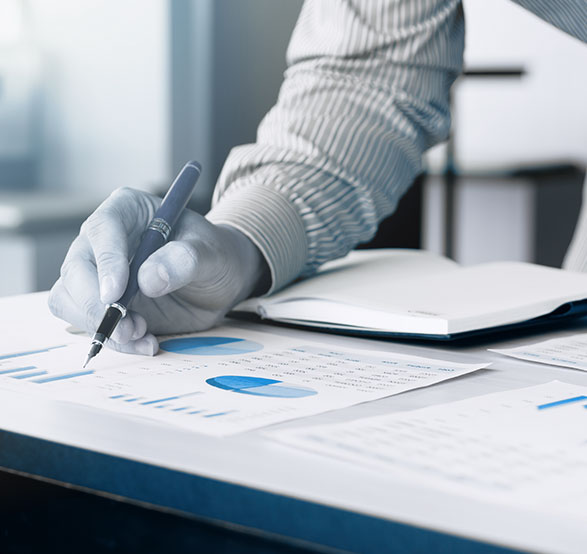 ---
Contact Us Today To Get Started
Charter Capital Group is the right choice when determining how to acquire capital and which type of commercial property loan is best for you. With 25 years of experience, strong relationships with lenders and developers, and extensive expertise, we ensure all clients are provided with high-quality, personalized service.
Contact us today to speak with a member of our team.